Select Harvest Almond Market Update December 2020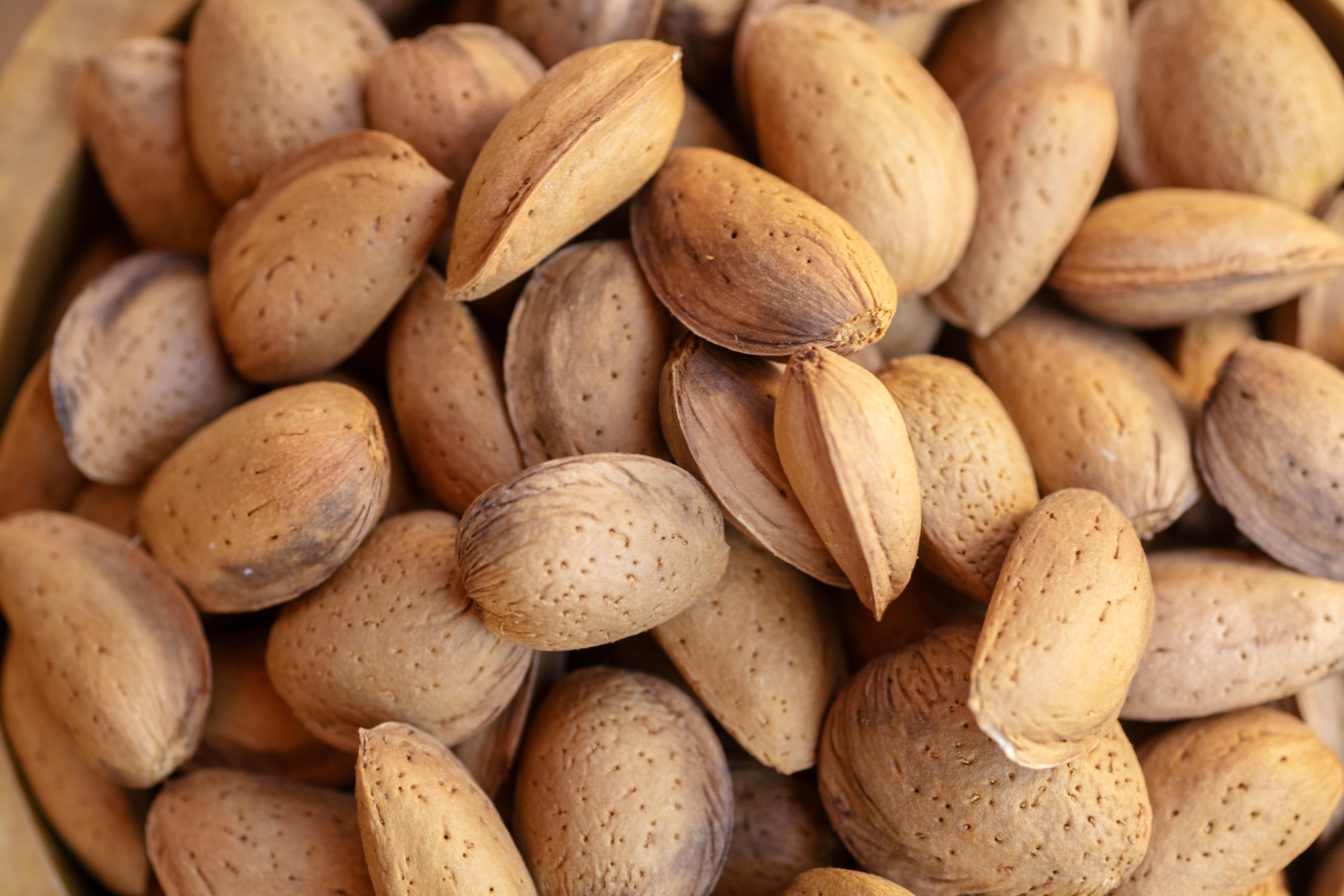 2021 Will be Different, Right?
Welcome to 2021. It may not be so different after all. At least in terms of what we're see from the December 2020 Position Report the Almond Board of California just published. Both domestic and export markets continued to set record monthly shipments for December up +5.7% and +32.1% respectively year over year. Export markets were a particular bright spot shipping more pounds in December than in November for the first time since the 2015/16 crop year. Export markets on the year are now up +26.31% in aggregate.
A weakening dollar is likely to continue to fuel export markets. India continues to buy as December 2020 shipments were up +63.28% over 2019. On the crop year, India paces +79%. China is also showing some momentum importing almost 20 million pounds in December, which compares to just 2.5 million pounds in December 2019. On the year China is now up +54%. The top 5 Western Europe markets of Spain, Germany, Netherlands, Italy and the UK are all seeing positive growth on the year with the region topping +12% on the year.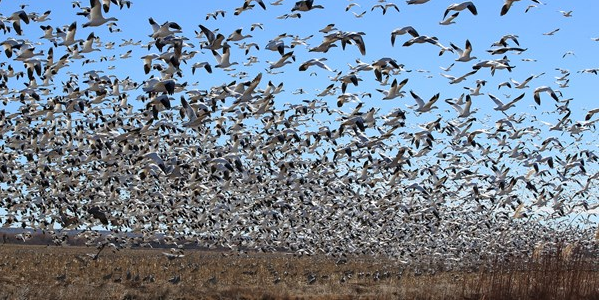 Those Aren't Black Swans
This time of year parts of California see large flocks of migratory waterfowl. We've seen plenty of swans up here, but no black ones. In fact, the picture we've shared are actually geese, who knew? The point is, it would be reasonable to conclude at this point that the 2020 crop will cross the 3 billion pound threshold. Receipts to date now stand at 2.869 billion pounds. New receipts will continue to come in, but at a slower rate. While the Industry is likely to surpass 3.0 pounds, we're not expecting it will exceed the 3.0 billion pound forecast by a meaningful amount. Expectations remain as they were, so best to look elsewhere if in search of that elusive black swan.
What's Ahead?
New monthly commitments have fallen back to historical averages the past several months. It would be natural to ask if this is a harbinger of slowing demand. May through July 2020 is where we were tracking historically high new commitment levels. This likely began earlier, but the Position Reports don't advise of commitments for subsequent crop years until May. In either case, the strong monthly new commitments correspond with the bottom of pricing trends which began to slip in March and bounced off the bottom in August. This intrinsically should makes sense – lower prices equate stronger buying. But since August, prices have rebounded somewhat, though remain under historical averages. Following suit, new monthly commitments are back in line with historical levels. Again, will historical levels sustain us?
Shipments continue to be strong and remain the best barometer to try and answer that question. Shipments have been strong and demand is real. Shipments to date actually gained ground over the November pace and now stand at +22.11% on the crop year. And while monthly new commitments have slowed, committed inventory remains up +50.98% over this time last year.
Calculating the degree to which the Industry is sold as a percentage of expected crop volume, you'll also find that the Industry also remains ahead of where it was this time last year. Looking ahead to bloom, which is the next major event that generally influences the market, we're calculating that only 150 million pounds would need to be sold in both January and February to get the Industry to its historical level of about 70% sold. Recent monthly new commitment averages would easily take the Industry beyond this threshold suggesting that the Industry continues to trend towards a comfortable sold position to support current supply and demand expectations.
Still too Early
It's still too early to project into next crop year. Bloom will begin in February and by the end of the month we can begin discussions on how conditions may impact future supply. For now though, we are seeing favorable weather conditions. Cold hours are adequate and reports from growers suggest that bud wood is developing well. Drought may still yet be a factor with many regions below rainfall averages. Water availability will be something to monitor, but stable weather does aid in strong bloom conditions. For now though, we wait.
Where We've Been
Don't look now, 2020 is behind us. But incase you want to know where we've been to put where we're going in context, you can find all of our old Market Reports on our website. If you missed out Nut News podcast discussing the November Position Report, that's also available online. Don't forget social media. Follow us on Facebook and LinkedIn and not only will you get current updates, but you can scroll through the historical record as well. Wherever you go, make sure to stay in touch: info@selectharvestusa.com.