Nut News: At 2018 Crop Year-End, Prices Are on the Rise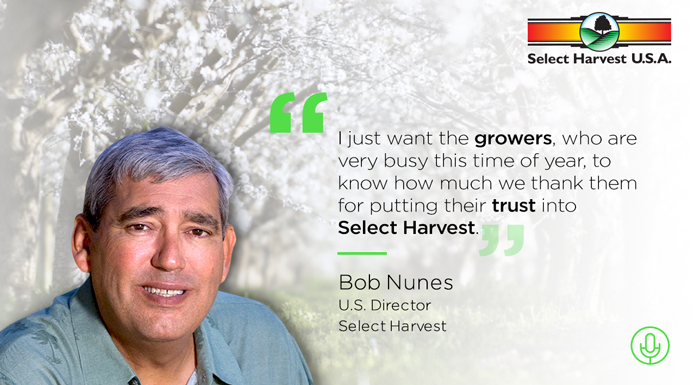 Nut News: At 2018 Crop Year-End, Prices Are on the Rise
With global demand for almonds strong, prices are on the rise as 2018's crop year, which just ended July 31, saw record high numbers shipped out and record low numbers of carryout inventory. On today's episode of Nut News, Bob Nunes, CEO for Select Harvest USA, one of the world's largest almond distributors, lays out the market perspective for almonds at this crop year-end.
The 2018 crop year which ended July 31, 2019, set new records for shipping at 2.6 billion pounds, narrowly exceeding last year's record of 2.25 billion pounds. The final year-to-date shipment record resulted in a carryout inventory of approximately 319 million pounds, which is the smallest since the 2012 crop, and as a percentage of shipment, one of the smallest on record, Nunes says.
"With a small carryout, a later harvest than last year by about 10 days, and a comfortly sold industry, the market has responded with higher prices," Nunes says. "To complicate the situation, the industry is absorbing a lower than expected objective estimate. Both buyers and sellers are taking a very cautious approach to the forward sales for the 2019 crop."
The Objective Estimate came in at 2 billion pounds, down considerably from the expected 2.4 or 2.5 billion pound crop.
Nunes says SelectHarvest has invested "significant dollars" into plant equipment with continued emphasis on improving quality and service, while at the same time increasing productivity.
"I just want the growers, who are very busy this time of year, to know how much we thank them for putting their trust into SelectHarvest," Nunes says. "And we wish everyone a happy and dry harvest."