Select Harvest Almond Market Update May 2021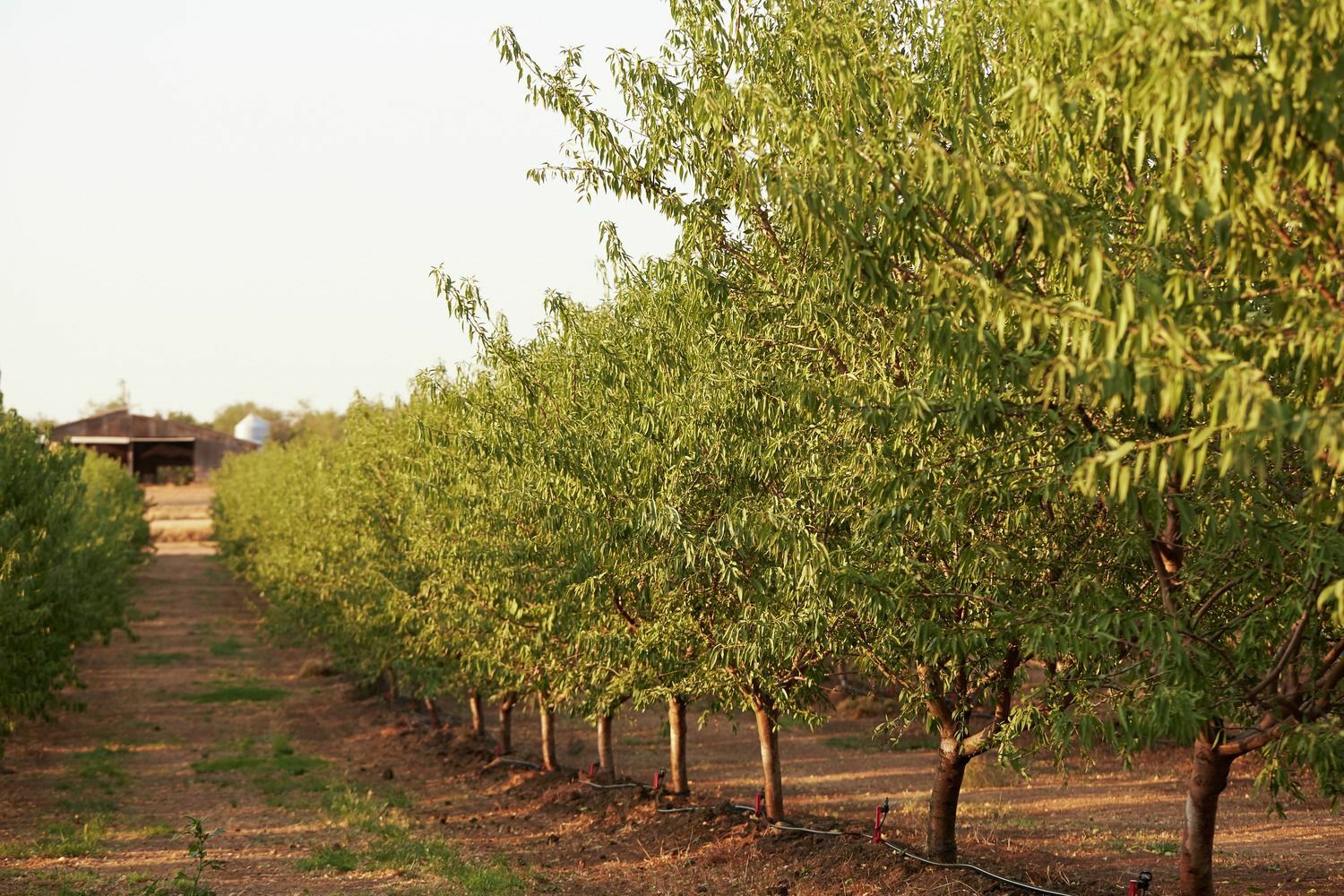 The Position of the Industry
May's Position Reports shows that California almond handlers shipped over 219 million pounds in May exceeding last years shipment volume by +42.6%. Compared to the previous record of 178.7 million pounds in 2018/19, this year's net shipments still represent a +22.7% increase. On net the Industry is up +21.4% on the year with just two months remaining in this crop year.
Both Export and Domestic markets were strong YoY. Export markets continued their strong pace and were up +54.6% over last year, while Domestic markets paced +22.3%. This is the strongest YoY growth each market has seen.
The Domestic market has settled in over the last four months with very consistent shipment numbers moving between 69.89 million and 71.26 million pounds. While consistent, this represents a growth rate of just +0.9% over the last fourth months. This has suppressed the YTD domestic growth rate, which now paces a modest +3.8%. For as mature of a market as the US is, a more robust growth rate under these circumstances would perhaps be more ideal, but the Export market has been especially strong and is showing no signs of slowing down.
Export
On net, export markets are up +29.7% for the crop year. The Export markets have consistently been strong, especially as of late. May's YoY growth rate of +54.6% is now the third straight month in which YoY growth has exceeded +50% representing a net +59.6% growth rate over this time period. One might reasonably ask whether Covid could have impacted last year's numbers. Or put another way, what may have adversely affected last year's shipment numbers and could this be why we're seeing such large growth figures?
We did report some slowdown in May last year, and Covid could have been a factor, but we also need to remember that the industry was in a much different supply position this time last year and was targeting about an 18% stock to use ratio with a 400-450 million pound forecasted carry forward. This would make some handlers cautious to sell with some crop size uncertainty still looming. Conditions simply weren't right for large growth.
So if instead we look to the previous year as a benchmark for current shipment rates, we'll see the growth in export markets we've seen the last three months is still quite extraordinary. Growth over 18/19 crop still exceeds +50%. There is no way getting around it. Export markets are truly showing strong demand for California almonds.
China continues to play in the market in a meaningful way. While off -10.5% MoM, China's May imports were +204.7% higher than last year. China now paces a +72% growth rate on the year. It's difficult to suggest a single reason why China has come back as strong as they have. The narrative for so long has been focused on the 'trade war' between China and the US. A new administration in the US may not be as adversarial in rhetoric, but from a trade policy perspective, meaningful change still seems a ways off.
Low commodity prices certainly make California almonds more affordable than they have been, but China didn't immediate return to strong buying when prices first soften. There has been suggestions that the unique logistics situation is play a role. Strong demand for imports from China to the US has made the China to US route lucrative. But on the return trip, demand lags. This makes freight from the US to China relatively cheap. Perhaps this added saving has been enough for Chinese buyers to finally have an advantage buying in the US market. This is very much speculative, but whatever the cause, China being active in the California almond market continues to be a welcomed change.
India has been a strong Export market and continues to pace a growth rate over +50% on the year. However, India MoM was off -34.9% and May's YoY growth rate was, by India's standards anyways, a meager+7.2% YoY. This slowdown may actually continue, or even intensify, between now and the new crop as inshell availability has become tight. It seems unlikely that India would supplement their needs with kernels in the face of short inshell supply as evidenced by a strong premium on current year Inshell shipments. As such, the market is likely to languish behind earlier growth numbers until new crop begins to come in. India will remain an important market and we'd expect a return to strong growth once supplies are replenished.
Other Export Markets
Western Europe is now up +16% YTD. Collectively, these markets are particularly mature meaning the +16% growth rate is particularly robust. All of Europe's top five almond importers are up at least +14% YTD with Italy the biggest mover up +30% on the year. Outside of Europe, markets have also been strong. The UAE is but one example and is up +31% YTD on a meaningful base.
Firm Expectation
With China and India putting strain on the Inshell market, inshell supplies have been tight and fetching a premium. Many handlers are reporting being all but sold out at this time. Inshell will be hard to come by and early shipments of new crop are fetching similar premiums.
On the whole, new crop shipments are seeing a +$0.10 premium over current crop. We're continuing to forecast a carry forward between 600-650 million pounds, which we've said before is a historically comfortable place for the Industry to be as a percentage of receipts. Additionally, handlers seem to have a consensus expectation that yields next year fall short of the current Subjective forecast. Continued drought issues certainly play a role in this expectation with some orchards already showing signs of water stress. The objective forecast is but a month away, so the market may change before harvest, but the potential for upside in the coming crop may be holding some handlers back a bit, at least from last year's levels.
Together the current premium on new crop and the expectation of a softer than forecasted yield seem to be holding back handlers, at least from the aggressive selling we saw last year. This general reluctance to be aggressive is evidenced by new crop commitments, which begin to be reported on the May Position Report. Commitments for new crop are off -19.2% from last year. That said, handlers are still putting commitments on the books. Collectively, commitments are not outside of expectations and continue to show strong demand for California almonds. We share this sentiment and expect a firm market for the time being.