Select Harvest Almond Market Update July 2021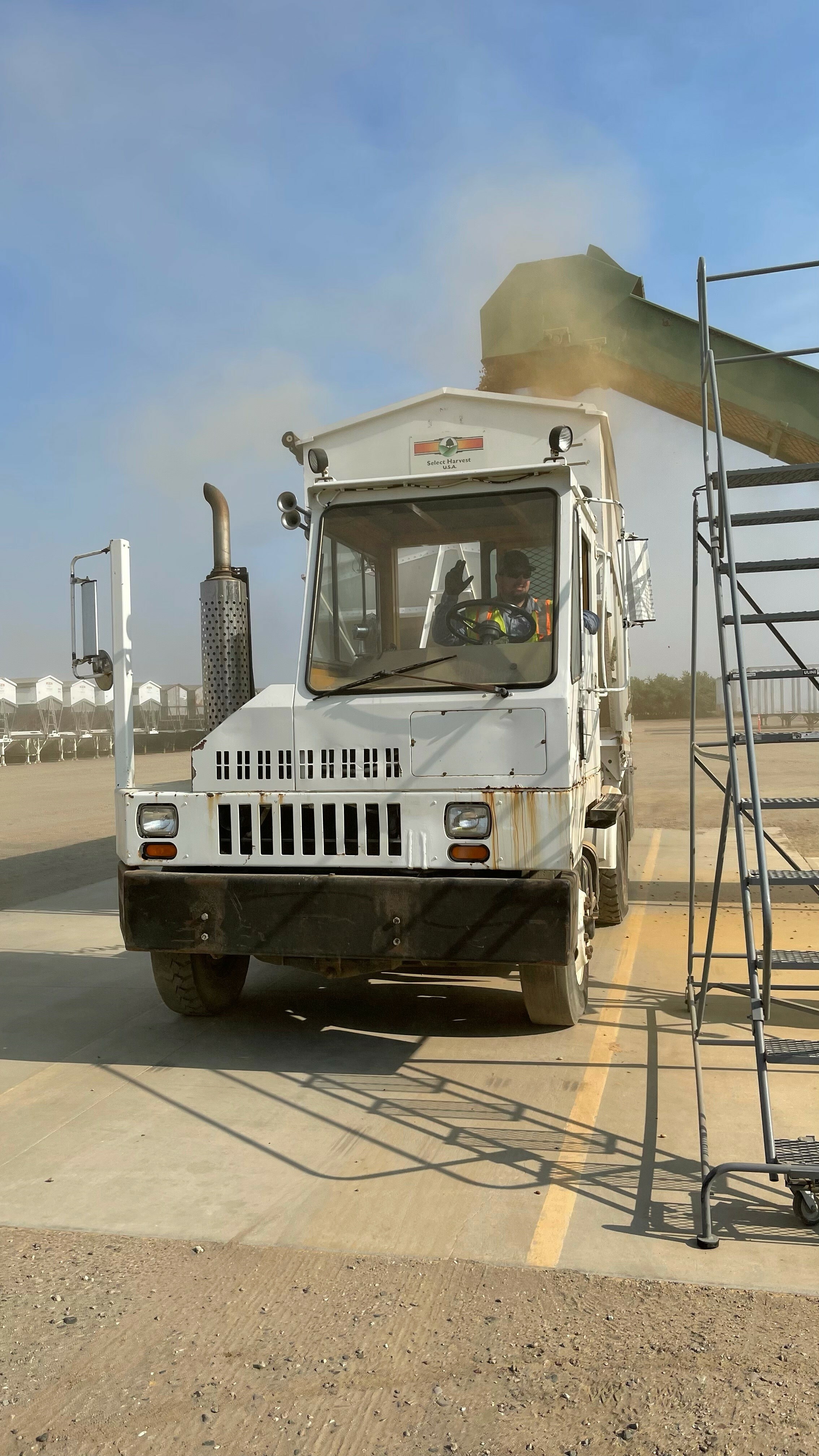 It's a Wrap
The July Position Report concludes the 2020/21 crop year with a solid exclamation point. The industry shipped a record 229 million pounds in July, up +27.3% YoY marking the 11th time the industry set monthly shipment records this season. That's what you'd want to see when annual crop receipts increased +21.78% YoY: showing that demand can keep pace with supply.
On the year, shipments grew +22.16%, effectively keeping pace with the increase in supply. This has dropped carry forward pounds to just under 600 thousand pounds keeping within our forecasted expectations. This amount falls within historically comfortable ranges for the industry signaling an ability to supply buyers through the transition period without handlers feeling over supplied or buyers scrambling for a prompt load. There remain shortages in certain sub markets like inshell and larger sized Nonpareil, but the feeling of being over supplied felt earlier in the year has subsided and the carry forward numbers support that notion.
Domestic markets finished the year up +4.37%. This represents 33.8 million pounds of added consumption YoY. For a mature market, this growth rate was strong and welcomed.
Export markets were always assumed to be the primary growth engine with such a large supply increase materializing as we entered the 2020/21 crop year. And export markets have delivered. On the whole, export markets grew +30.78% YoY growing by more than +490 million pounds. Monthly shipments set records in every month except January, despite Covid restrictions, lockdowns, labor shortages, and logistical snarls rivaling your worst nightmares. Much of this growth came from price sensitive markets, which one could speculate could struggle to continue to perform should prices rise; but, mature and maturing markets saw robust growth as well. Let's take a look at some of the highlights.
Latin America
While Latin America isn't on of the Industry's top importing regions, on net, the market still topped 132 million pounds for the year. Chile lead the way importing 11.9 million pounds on a growth rate of +63% YoY. Brazil, Colombia and Peru round out the top 4 importing countries with both Brazil and Peru topping +55% growth rates, while Colombia had a respectable growth rate of +36%. None of these countries are working on particularly large base volumes, but collectively these nations accounted for an increase over +6.5 million pounds on the year adding at least +1.75 million pounds each. On net, the region was up +22% YoY.
Northeast Asia
China will get the headlines in this region having come back to life to post a +65% growth rate on the year. The nation imported +63.8 million more pounds YoY. China remains fickle though and ongoing trade tensions and raising prices may slow the trend. In fact China has been slowing imports for the past several months and is off almost -38% MoM. This could be a result of inshell shortages currently affecting the industry, or perhaps a reflection of increasing prices? Point is there are a lot of variables influencing China other than consumer appetites and it will be worth monitoring this market into the new crop year.
Don't sleep on other markets in the region. Both South Korea and Taiwan posted strong growth figures this year posting +37% and +38% respectively. South Korea imported almost +20 million more pounds YoY and Taiwan grew by +3.8 million pounds. On net, the region was up +38% outpacing the +30% growth rate export markets posted on net.
Southeast Asia
On net, Southeast Asia grew by +25.4 million pounds. Vietnam accounted for the overwhelming majority of this growth importing +19.6 million more pounds YoY. Vietnam has recently been viewed as a pass through for China, and Chinese demand may very well be continuing to fuel Vietnam's growth; but, Vietnam has been immerging as a general industrial stand-in for China and its conceivable that connections built as a replacement supplier to global trade could also be fueling almond demand. It nevertheless remains an important market and one that will be worth watching to see if it can maintain the growth it's seen.
Vietnam aside, all countries in the region saw growth hopefully signally strong ongoing consumption habits.
South Central Asia
Might as well just call this region India. At the very least the sub-continent demands a lot of attention. While consumption growth earlier in the year teased potential for much higher annual growth rates, India ended the year +42%. For context, that's +106 million pounds. With the market US #1, that growth rate would rank as the 5th overall individual market for California almonds. On net, India is easily the second largest market and the largest export market for the Industry.
While India remains a price sensitive market, growth had been trending upward for years and consumption habits will continue to support India as a strong buyer. California handlers fell short on their ability to supply the preferred inshell commodity, so pent up demand will likely materialize as new crop comes in. Prices have long since come off their bottom, but even so, India has remained a driver of growth and should continue to do so into the future.
Bangladesh and Kazakhstan both saw meaningful growth as well, but their proximity to India and Russia respectively suggest these markets are being utilized as passthrough markets. Their continued growth could be precarious.
Western Europe
Western Europe could be argued as the region to celebrate. Comprised of largely mature markets, the +21% growth that the region experienced YoY is a truly robust figure. And the drivers behind this growth remained Europe's largest individual markets. Spain, Germany, Italy, Netherlands, and UK all posted strong numbers with only Germany falling under +21% with a growth rate of +17%. Even Greece has built a very respectable base of over 17 million pounds on which it will look to continue to grow from in 2021/22. On the whole, Western Europe remains a stout market for California Almonds.
Central/Eastern Europe
Often over looked, Central Europe was lead by Estonia, which imported over 19 million pounds on a +58% growth rate. Often considered a pass-through market, its growth is nothing to scoff at and may signal an increase in importance for the region. Lithuania, Poland and Ukraine all grew by at least +3 million pounds YoY and represent markets that could be poised for continued growth.
Middle East
The UAE headlines the region posting a +42% growth rate totaling +36.3 million in additional pounds YoY. Turkey is another large player in the region, but saw a slower growth rate of +9%. While not all other countries in the region shrank YoY, the combined growth rates on UAE and Turkey effectively total that of the entire region, hinting at the struggles this region continues to face.
Africa
Africa often gets overlooked, but the growth the emergence of Morocco warrants a mention. The island nation grew by +135% YoY after importing over 28 million pounds on the year. It is by far the largest single market in the region and could be poised for continued growth.
Beyond the Numbers
Drought, it's impossible not to talk about it, but at this point its effects have either been mitigated or they haven't. At least as it pertains to this year's harvest, which has already begun. Speculation on how the drought's impacts will materialize will continue as the first loads come in from the fields. Smaller average kernel sizes, some shriveling and possible higher rates of serious damage due to stress are all possibilities for this year's crop. The eventual yield will likely shift depending on the drought's influence.
Handler's continue to expect a yield under that of the 2020/21 yield. This consensus has already bumped prices back up to near historical averages. Prices seem likely to fluctuate in these levels as both handlers and buyers wait to see signs of how the yield begins to project. Shipments are likely to continue to be strong with the carry forward at an adequate level. New commitments and forward pricing will be something to watch as together these will signal the general consensus of Handlers and Buyers around yield and harvest conditions and could be barometers for continued market movement.
What About Water?
Our NutNews podcast is out with a two-part exploration of water use in the Orchard. Farm Manager Darin Titus returns to the show to help us make sense of the technological evolution over the past several decades and how we continue to gain efficiencies in our water applications. It's a timely look at how we, and the industry in general, have cut water use by 33% and continue to strive for an additional 20% reduction by 2025. Both Part 1 and Part 2 are available online now! Take a listen.