August 2023 Almond Market Report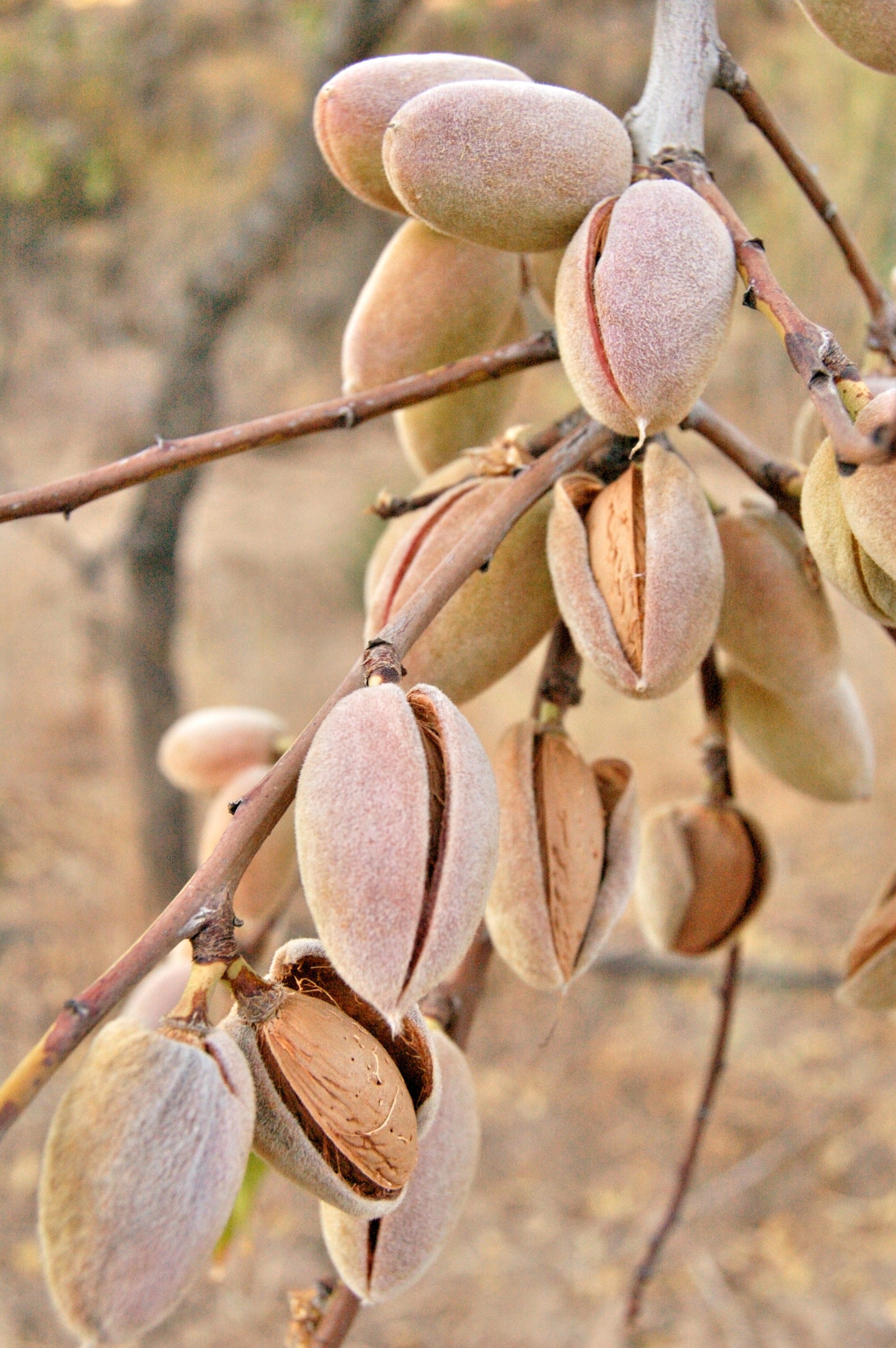 What's in the Position?
August's Position report marks the first status update for the industry in the new crop year. Shipments topped 212 million pounds in August. While this is a decline of -7.14% versus last year, the shipment figure still ranks second all time for the month of August up +2.2% from Aug 2021 (previously ranked 2nd) and more than +40 million pounds ahead of any August pre-pandemic.
Crop Receipts to date barely exceed 70 million pounds and lag behind last August by -73.5% Two primary factors are at play for the noticeably slow receipts. First, cool weather during and immediately after bloom had delayed maturity throughout the state. Additionally the South Valley experienced record rainfall in August as the remnants of Hurricane Hilary brought unprecedented precipitation and humidity just as harvest was beginning further delaying harvest work.
Total Committed Shipments is on par with last year up just +1.26%. New commitments in August almost reached 187 million pounds. This was -4.3% below the pace of purchasing the Industry saw in August 2022.
Almond Markets
Domestic shipments were off -6.2% YoY in August with domestic buyers receiving the fewest almonds since August 2016. Domestic shipments have fallen for two straight crop years after a peak in 2020/21. The domestic market is still by far the largest consumer of California Almonds and almonds remain top on mind in many key consumer sentiment polls, but consumption habit may be changing and handlers may do well to continue to support product innovation using almonds as a key ingredient and value-add.
Export markets were down -7.5% versus last August but recorded their second largest volume for the month of August all time.
China imported 6.2 million pounds in August, down -33% YoY. China imported roughly -3 million pounds less than last August. However this difference is almost exclusively inshell with kernel shipments just -1.5% below last year. As harvest picks up and inshell becomes available, we'd expect shipments to pick back up. However economic concerns have been reverberating out of China as expected consumption spikes after the lifting of covid restrictions have not materialized and structural faults are becoming harder to ignore in the construction and real estate sectors which drive huge portions of the economy. The government has a long track record of quick and effective economic corrective actions; but, there remains some concern and it may be prudent to dampen growth expectations in this market for the time being.
India saw +1% shipment growth YoY in August, which may surprise many considering the slow pace of harvest. Inshell inventories had certainly stunted shipment volume over the past few months with handlers running low on inshell product through transition and a slow harvest did little to replenish those inventories. The fact that India's buyers were able to secure as much as they did suggests strong demand will continue from the region and accelerated shipments seem likely as handlers process incoming almonds.
Western Europe as a whole saw a +6% bump YoY in August. This falls in line with our previous observations that the region was returning to a more traditional just-in-time inventory model and had generally worked through built up excess in their supply chains thus would need to be doing some purchasing ahead of the holidays. As primarily a market for standards, the region was not hampered by supply constraints the way inshell markets were. The region has traditionally been a driver of demand during the fall months for California almonds, and we expect this to be the case this season as a 'return-to-normal' cycle continues.
The darling of 2022/23, The Middle East, was off -32% YoY in August. The delayed harvest could be a factor here as well as the region generally prefers a large and pristine almond. Handlers may simply not have ample inventory on hand. It will also be worth monitoring these developing markets as the crop year progresses for stability in demand. Fast-growth markets are always at risk for over supply scenarios and growing pains as new businesses learn about their new consumers and discover market patterns.
Market Considerations
August brought unprecedented amounts of rain and humidity to much of California as the remnants of Hurricane Hilary made its way through the state. Southern California including San Diego and LA were hardest hit, but even areas in the South Valley saw historic levels of rainfall in August. In the best of cases, growers simply delayed their harvest work while the system moved through and the ground dried out after, but many had almonds on the ground ahead of the storm which would then need additional tending to in order to condition before making their way to hullers. Regardless of situation, Hilary further delayed a harvest that was already running late due to early season cooler weather and significantly increases the risk of mold, dark spots and serious damage.
Early reports from the field have indicated higher than usual instances of these issues. Growers are also reporting high rates of insect damage seen citing the compounding issues of reduced cultivation procedures due to cost cutting and higher frequencies of abandoned neighboring orchards. Initial harvest reports are not always indicative of full crop trends, but the weather events to both start and end the growing season have made it a challenge to farm to perfection, especially when orchard budgets continue to be restrained, and higher rates of imperfect almonds in general seem rather plausible. The question becomes whether the higher rates of these instances is sufficient to dampen availability of certain high end specifications and/or soften yield enough to impact general supply.
Regardless of whether serious damage and other weather related imperfections rise to a level that impacts supply, crop size will continue to be a question with the delay in harvest making the educated guesses handlers make harder to coalesce. Many on the growing side continue to express caution having already been skeptical of the forecasted yield.
Shipment figures in August have to be viewed as a positive sign for demand however. With delays in harvest constraining both inshell and high end spec product, a record setting month was never in the cards. But the Industry did post a figure second all time and shipped well above the levels seen pre-pandemic which is quite encouraging as more markets pivot back to historical buying patterns. We continue to speculate that fall shipments will mirror historical trends and the figures seen in August are reason enough to be optimistic.
The pace of commitments is also an encouraging sign with many sellers likely cautious throughout August about over extending their capacities where harvest was so delayed. Furthermore, India, China and the EU are far from being done purchasing and all three will be looking to secure supplies for upcoming holiday seasons. To set a record shipment month in September, the Industry will need to target 260 million pounds. This is a tall order, and not something we'd recommend wagering on, but it does remain one handlers could be capable of as harvest continues to make inventory available. Should such demand materialize, there could be real pressure for prompt shipments to meet that demand.